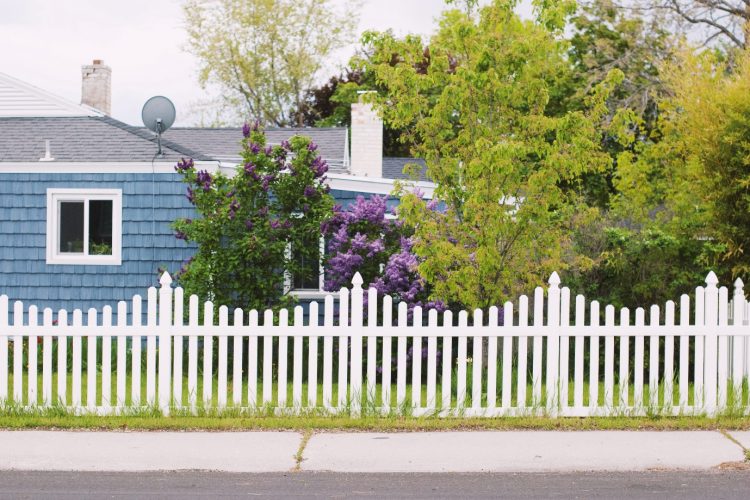 A fence is a structure that delimits a yard, pasture, or other areas. It is usually made of wood or metal. Fences prevent invasion of trespassers and intruders in your area. Fences also keep unwanted wild animals off your land. Not only can fences keep people and animals out, but they also keep things like children and pets in.
The primary reason for installing a fence is to keep people and animals safe. The fence is used for protection purposes. If you have kids pets like cats, dogs, or even horses, a fence may keep them safe in your yard, hindering them from escaping, injuring themselves, or being lost.
To pick the right fence for their requirements, a person must focus on the material of the wall rather than just the color and style. Selecting appropriate material is very important as per one's necessity.
The following factors should be considered when selecting the material for the fence:
The structure of your home.
The weather pattern of your region.
The intention behind setting up a fence.
Another pivotal element that should be considered is the life span of the fence. One cannot always go around replacing fences every two weeks. Hence, ascertaining what material to use for the fence is a very salient feature.
Following are the different types of fences and their durability:
Wooden Fences
A wood fence can contribute to the aesthetic and security of your home. Types of woods that are used for these are:
Cedar
Cedar has excellent rot resistance and comprises natural oils that repel insects and rodents.
Redwood
It is widely preferred for the use of making fences. It is economically high, but its beauty and durability compensate for its high price. It also has a very high caliber.
Cypress
Like Cedar, Cypress contains a compound whose production occurs inherently. The combination is called cypretine, and it guards it against insects. It does not rot either. Hence it is used for outdoor fencing. A wood fence lasts about 15 years on average. You may extend the life of your wood fence to 20 years or more with regular maintenance.
Wrought Iron Fences
Wrought iron is a very robust and long-lasting material frequently utilized to create one-of-a-kind ornamental designs. Many prefer this material when they want to secure and keep their property safe. Wrought iron fences are mostly aesthetic and available in virtually any style. They can also provide security if spiked railheads or other security elements are used. Since they do not offer much seclusion in the back, these sorts of fences are great for front yards. These fences last many years and are also highly personalized. They are also rust-prone; however, they require a new coat of primer every five years.
Chain Link Fence
A chain-link fence is made of a heavy steel wire intertwined to form a mesh-like structure. A chain-link fence gives an additional layer of security. Wild animals are kept out of your yard, while troublesome pets or youngsters are kept inside with this sort of fence.
The open design doesn't provide much seclusion; however, attachable plastic privacy slats can be purchased separately. And for extra security, a barbed-wire top can be added.
Chain link fencing is preferred because of its cost-effectiveness, permanence, and accessibility. As a result, it's ideal for both business and residential settings.
Conclusion
If you need a fence installed in your area, contact the professionals at Logan Fence Company. With our expertise, we can construct a solid and long-lasting fence for you that will continue to look great and meet your needs for generations to come.