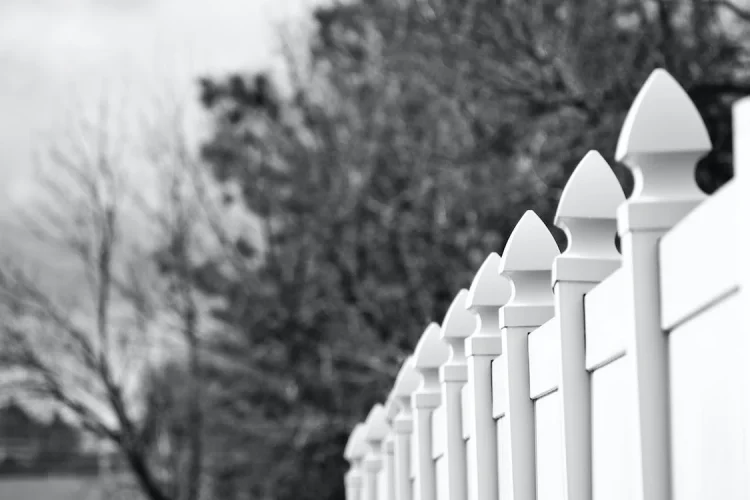 When it comes to safeguarding your property, there's no denying the pivotal role that fencing plays. At Utah Fencing Company, we understand that security is paramount, and we're here to guide you through the ins and outs of how the right fence can unleash a new level of protection for your premises.
The Importance of Secure Fencing
Imagine your property as a fortress, and the fence as its first line of defense. A strong, well-constructed fence acts as a deterrent, signaling potential intruders that your property is off-limits. Our team at Utah Fencing Company specializes in providing top-tier security solutions that blend seamlessly with your property's aesthetics.
Choosing the Right Type of Fence
Selecting the perfect fence depends on a multitude of factors, including your property's size, location, and your specific security needs. Whether it's a classic wood fence, a sturdy chain-link option, or a modern vinyl design, our experts can help you make an informed decision that suits your preferences and budget. Remember, the right fence not only prevents unauthorized access but also enhances the visual appeal of your property.
Maintaining Your Fencing for Longevity
A fence's effectiveness doesn't stop after installation. Regular maintenance is crucial to ensure its longevity and performance. Different types of fencing require different care routines. Wooden fences may need staining and sealing, while metal fences might require anti-rust treatments. Our team can provide you with the necessary guidance to maintain your fence's integrity year after year.
FAQs About Property Security and Fencing
1. Why is fencing essential for property security?
Fencing acts as a physical barrier that discourages trespassers, burglars, and other unwelcome visitors. It establishes clear boundaries, making it harder for unauthorized individuals to gain access.
2. What type of fence is best for deterring trespassers?
A sturdy and tall fence, such as a metal or composite option, can be highly effective in deterring trespassers due to their durability and imposing presence.
3. How does fencing contribute to privacy?
Certain fencing styles, like solid wood or vinyl panels, offer excellent privacy by obstructing the view from outside. This ensures that your property remains your personal haven.
4. What are the maintenance requirements for different fences?
Wooden fences need periodic staining and sealing, while metal fences benefit from rust-resistant coatings. Regular cleaning and inspections are essential for all fence types.
5. Can fencing add value to your property?
Absolutely! A well-maintained and visually appealing fence can enhance your property's curb appeal and overall value, making it an investment with multiple benefits.
---
At Utah Fencing Company, we take pride in being your partner in property security. Our expert team is committed to helping you find the ideal fencing solution that not only safeguards your premises but also complements its aesthetics. To embark on your journey towards enhanced security, give us a call at 801-905-8153 or visit our website at utahfencing.co. Your safety is our priority, and we're here to bring your property security to new heights.