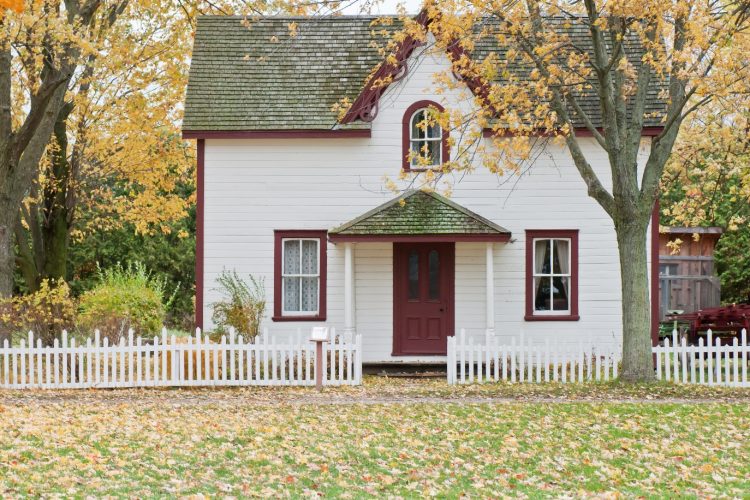 Welcome to our exploration of fencing styles that go beyond the ordinary. At Utah Fencing Company, we believe that your fence should be an extension of your personal style and a reflection of your property's aesthetics. In this article, we'll delve into classic and contemporary fencing styles that can truly elevate your property's charm and appeal.
Embracing Timelessness: Classic Fencing Designs
Picket Fences
Picket fences are the epitome of traditional charm. Their iconic design, with evenly spaced vertical boards, adds a touch of elegance to any property. Whether you choose a white-painted picket fence or opt for a more natural wood finish, this classic style offers a warm welcome to your home.
Split Rail Fences
Perfect for rustic and country settings, split rail fences exude a sense of simplicity and nostalgia. With their horizontal rails and open design, they blend seamlessly with natural landscapes while subtly defining your property boundaries.
Infusing Modern Flair: Contemporary Fencing Concepts
Horizontal Slat Fences
Horizontal slat fences are a favorite among modern homeowners. With sleek horizontal boards, these fences offer a clean and sophisticated look. They're ideal for those who appreciate contemporary design and wish to add a touch of modernity to their outdoor spaces.
Minimalistic Metal Fences
Minimalistic metal fences combine form and function effortlessly. Their sleek lines and geometric patterns create an architectural statement while providing security. Choose from various metals, such as aluminum or steel, to achieve the desired aesthetic.
The Versatility of Utah Fencing Company
At Utah Fencing Company, we pride ourselves on being a hub of fencing creativity. We understand that every property is unique, and every homeowner's vision is distinct. That's why we offer a wide range of fencing styles, from classic to contemporary, and even the ability to blend elements from both worlds to create a customized masterpiece.
Frequently Asked Questions
Can Contemporary Fences Offer Privacy?
Absolutely. Contemporary fence designs can incorporate elements that provide privacy without compromising on aesthetics. Consider styles with overlapping slats or panels for a balance between openness and seclusion.
Do Classic Fences Require High Maintenance?
While classic fences like picket and split rail may require some maintenance, advancements in materials and finishes have reduced the effort needed. Regular inspections, cleaning, and occasional touch-ups are usually sufficient to keep them looking great.
Which Fence Style Complements Historic Homes?
For historic homes, classic fencing styles like picket or wrought iron can complement the architectural charm. Work with our experts to find a design that honors the past while enhancing your property's allure.
Are Modern Fences More Expensive?
Modern fences can vary in price based on materials and complexity. While some contemporary styles might have a higher upfront cost, they often require less maintenance over time, making them a worthwhile investment.
Can I Customize the Fence Design?
Absolutely. Our team at Utah Fencing Company specializes in turning your vision into reality. We're here to understand your preferences and create a customized fence design that aligns perfectly with your property and style.
Contact Us
Ready to elevate your property with a fence that matches your unique style? Reach out to Utah Fencing Company at 801-905-8153 or visit our website at utahfencing.co. Let's transform your outdoor space into a masterpiece of design and function!