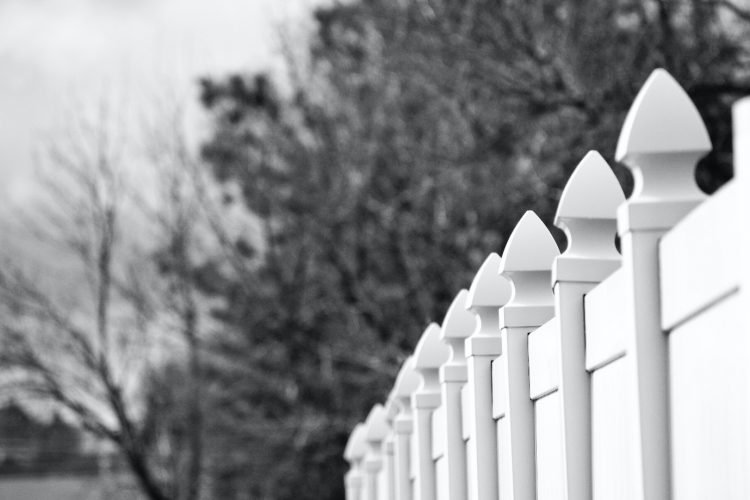 The fence surrounding a home serves as the last piece of the puzzle. The fence enhances the house's structure and provides a subtle control line for those within and those outside. Because of this, the fencing of a home is significantly essential, and the best part is that you can choose from a variety of fencing options.
Utah homeowners often ask: "What fence style is best for my area?". It's an understandable concern. A ouse fence enhances any home's value, security, and aesthetics. Of course, you want to make an informed selection tailored to your needs and budget. Here, we'll look at the most acceptable fencing options for homeowners in Utah.
Getting a house fence is self-evident: if you want to keep anything within your property, such as children or dogs, a fence will help keep things in. Perhaps you want more privacy—nothing keeps nosy neighbors out like a fence. Another reason you may want a tall house fence is if you are concerned about security. In the end, what matters is the material used for the fence. Can wood provide the same amount of protection as metal? No.
Given you live in a more safe and secluded area, you can stick to fences like wood or vinyl.
Let's go over some of the more popular choices for white house fences.
Wood Fence
Wood fences provide more protection and privacy than most other types of fencing, and they may be as simple or ornate as your budget allows. If you're willing to spend more, choose sustainable tropical hardwood like cedar or redwood. However, wood fencing is not maintenance-free; it is essential to be informed of the treatments and care you need to maintain each year.
Vinyl Fence
A vinyl fence is an excellent choice for improving the appearance of your house.  Specific designs of vinyl fencing have the semblance of traditional wood fences but minus the wood rotting worrying or frequent maintenance that wood fences need.
Vinyl may also be cleaned with common home chemicals or sprayed with a hose which means they are low maintenance and can withstand everything from playful kids to animals like goats and cattle since they are five times tougher than wood.
Aluminum Fence
Fencing made of aluminum is ideal since it is practical, provides security, and requires no maintenance. A popular choice among homeowners is to enclose their swimming pools with an aluminum fence.
The appearance of an aluminum fence is similar to that of wrought iron; it is sophisticated, attractive, and simple. As a garden boundary fence, it gives your landscape some beautiful lines to work with.
It does not need any maintenance and can be installed with ease. You have the freedom to paint it whatever you see fit.
Chain Link Fence
If you need a fence that is not only secure but also requires little maintenance, chain link fences are an excellent option to consider. This choice is perfect for those on a budget since it is long-lasting and suitable for certain kinds of animals that can be contained behind a chain-link fence.
In addition to its low cost, the chain link fence is attractive for several reasons, not the least of which is exceptionally long-lasting and comes in different colors and mesh sizes.
Conclusion
Children are naturally curious, and if you install a house fence in your backyard, you can satisfy their drive for independence while also providing the necessary privacy and security you want for your family.
Before settling on the ideal fencing solution for your property, consider various aspects. Give us a call if you have any concerns or need assistance locating a fence that best matches your family's requirements.