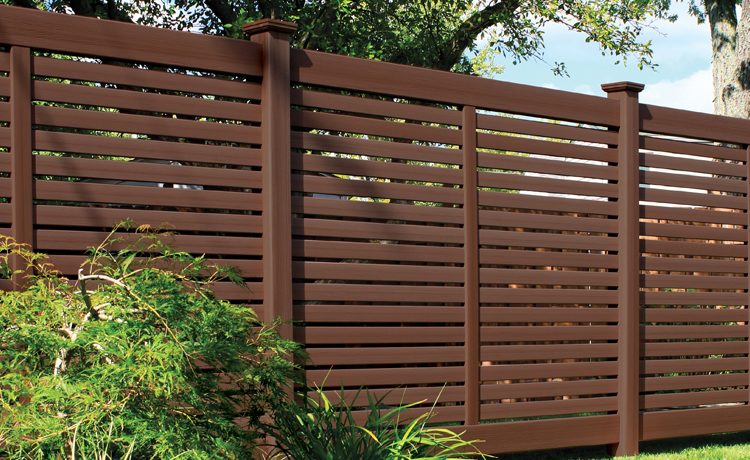 Introduction
At Utah Fencing Company, we understand the importance of a well-designed and functional outdoor space. When it comes to enhancing your property, wood fences are an excellent choice. Not only do they provide privacy and security, but they also add a touch of natural beauty to your surroundings. In this blog post, we will explore the top 10 benefits of wood fences and how they can transform your outdoor area into a haven of style, functionality, and tranquility.
1. Privacy and Security
One of the primary reasons homeowners choose wood fences is the privacy and security they offer. Whether you want to keep prying eyes away from your backyard or create a safe space for your children and pets to play, a wood fence can provide the necessary enclosure. With the right height and design, you can enjoy peace of mind knowing that your property is protected.
2. Durability and Longevity
Wood fences are known for their durability and longevity. With proper installation and maintenance, a well-built wood fence can last for many years. The natural strength of wood, combined with protective treatments, ensures that your fence can withstand the test of time, even in Utah's varying weather conditions.
3. Versatility in Design
Wood fences offer endless design possibilities, allowing you to tailor the fence to your unique style and preferences. Whether you prefer a classic picket fence, a rustic split rail fence, or a modern horizontal slat design, wood can be shaped and customized to match your vision. You can also choose from different wood species, stains, and finishes to further personalize your fence.
4. Natural Beauty and Aesthetics
Wood fences exude natural beauty and add a timeless charm to any property. The warmth and elegance of wood create a welcoming atmosphere and seamlessly blend with various architectural styles. Additionally, the natural grains and textures of different wood species give your fence a distinctive character that complements your outdoor surroundings.
5. Environmentally Friendly
If sustainability is a priority for you, wood fences are an eco-friendly choice. Wood is a renewable resource, and responsible sourcing ensures minimal environmental impact. Furthermore, wood fences require less energy-intensive production compared to other materials like vinyl or metal. By opting for a wood fence, you contribute to the preservation of our planet.
6. Cost-Effectiveness
Wood fences offer an excellent balance between cost and value. They are often more affordable than alternatives like wrought iron or brick walls, making them a cost-effective option for homeowners. Additionally, the long lifespan of wood fences translates to fewer replacement costs over time, saving you money in the long run.
7. Easy Maintenance
Maintaining a wood fence is relatively simple and hassle-free. Regular cleaning and inspections, along with occasional staining or sealing, can help preserve the fence's beauty and integrity. With Utah Fencing Company's professional guidance, you can ensure that your wood fence remains in top condition, retaining its aesthetic appeal and functionality.
8. Noise Reduction
Wood fences also provide a certain level of noise reduction, creating a quieter and more peaceful outdoor environment. The solid structure of wood absorbs and blocks sound waves, helping to minimize unwanted noise from nearby roads, neighbors, or other disturbances. Enjoy your backyard oasis without the intrusion of unwanted sounds.
9. Increase in Property Value
Investing in a wood fence can significantly enhance the value of your property. A well-maintained and visually appealing fence adds curb appeal, making a positive first impression on potential buyers. Furthermore, the added privacy, security, and aesthetic value are attractive features that can increase the overall desirability and marketability of your home.
10. Sustainability and Eco-Friendliness
Wood fences are a sustainable and eco-friendly choice for your outdoor space. Wood is a natural and renewable resource that requires less energy-intensive production compared to other materials like vinyl or metal. By choosing a wood fence, you contribute to the preservation of our planet while enjoying the benefits of a beautiful and functional fence.
Frequently Asked Questions (FAQ)
1. What types of wood are commonly used for fences?
The most common types of wood used for fences include cedar, pine, redwood, and spruce. These woods offer durability, natural resistance to decay and insects, and a beautiful appearance.
2. Can wood fences withstand harsh weather conditions?
Yes, wood fences can withstand harsh weather conditions with proper installation and maintenance. Choosing a suitable wood species and applying protective treatments can enhance their resistance to moisture, rot, and UV damage.
3. How often should wood fences be treated or stained?
Wood fences should typically be treated or stained every 2-3 years to maintain their beauty and prolong their lifespan. However, the frequency may vary depending on factors such as climate, exposure to sunlight, and the type of wood used.
4. Are wood fences difficult to install?
Wood fence installation requires some expertise and experience, but it can be accomplished with the help of professionals like Utah Fencing Company. Hiring experts ensures proper alignment, sturdy construction, and a finished result that meets your expectations.
5. How can I choose the right wood fence for my property?
Choosing the right wood fence for your property involves considering factors such as your desired level of privacy, architectural style, budget, and maintenance requirements. Utah Fencing Company can guide you through the selection process, helping you find the perfect wood fence that meets your specific needs.
We, at Utah Fencing Company, are dedicated to providing top-quality wood fences that enhance your outdoor space's beauty, privacy, and security. Contact us today at 801-905-8153 or visit our website at www.utahfencingcompany.com to request a free consultation. Let us help you transform your property with a stunning wood fence that reflects your style and exceeds your expectations.