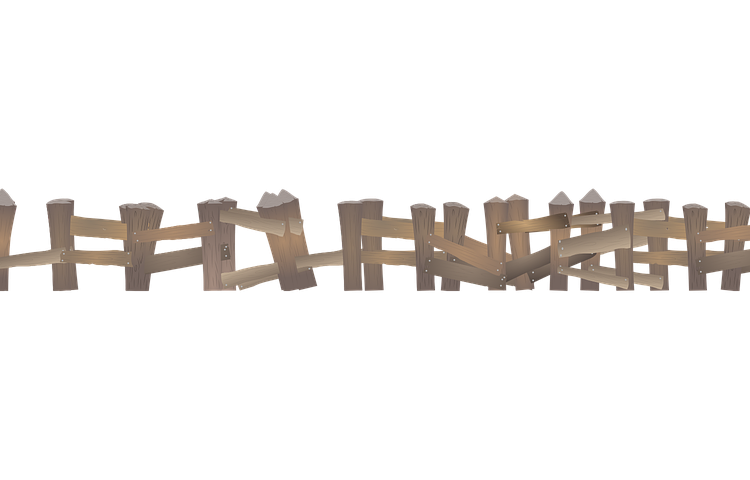 Fencing is widely used around properties to stop animals or strangers from barging into your private spaces. Today, you can find a wide variety of fences, available in several colors, sizes, shapes, and materials. In this article, we'll be talking about the most prevalent type of fence, i.e., wood fencing!
Wood fences are a popular choice among homeowners that want to protect their yards, gardens, or parking areas. Before you go ahead and buy a wood fence for your property, make sure to keep both its advantages and disadvantages in mind.
1.    Economical
As compared to other materials, wood is cost-effective in the short- and long-term. Wood is sourced locally and is found in abundance that leads to its cost-effectiveness. Apparently, there's no shortage of wood so you can easily find wood fences on the market at an affordable price.
2.    High Maintenance
Wood fences tend to erode easily. Animals such as beavers, moths, bark beetles, etc., can chomp off the wood and damage your fence beyond repair. Severe weather conditions like heavy downpours and snow can also impair the quality of the wood. Plus, wood fences should be checked daily for decays and termites and cleaned or disinfected if affected. To improve the appearance of wood, it needs to be painted or oiled from time to time.
3.    Easy to Install
This is one of the major reasons for investing in wood fences. They are so easy to install that you don't even need a professional's help. If you have a basic know-how of installing wood fences, you can take it up as a DIY project, and mount the fence in next to no time.
4.    Limited Life Expectancy
Wood fences have a limited lifespan of about 5 – 10 years. But if it is maintained regularly and properly, it can last longer. In case wood fences are left to their own devices, they will have a shorter life. Wood fences are not an ideal option for someone who is too busy or too lazy or careless to look after high-maintenance products.
5.    Versatile
Another great quality of wood fences is that they are supremely versatile. They can be manufactured in a wide variety of shapes, painted in any color, and decorated with beautiful adornments. The most exciting feature is that wood can be made to match the theme of your house. In other words, it's quite customizable.
6.    Not an Eco-Friendly Choice
As we all know, wood comes from forests. Deforestation provides us with timber which is used for manufacturing different products, including fences. This goes to show that wood is not an eco-friendly option.
Conclusion
Looking for the best company to put a fence to your property line? Look no further than Utah Fencing Company. They have the largest selection of fencing to choose from, so head over to their website, and contact them now!