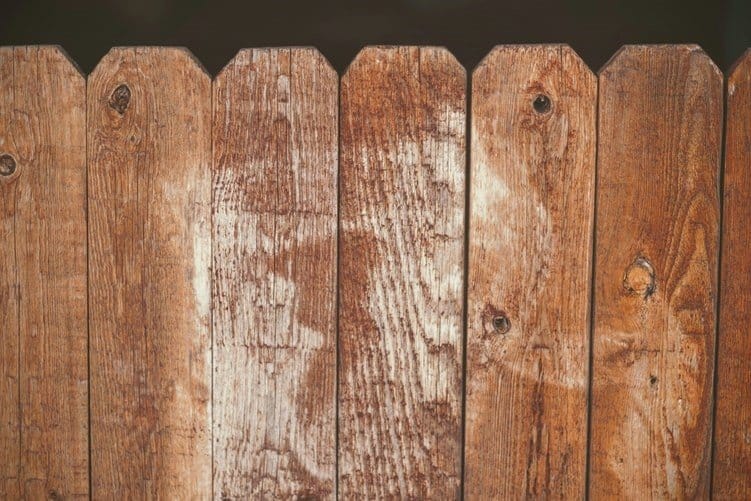 Fences form an essential component of any property. They make the property look more attractive and provide a sense of safety and privacy. While there are numerous types of fences that you can get, wooden fences continue to be the most popular. Wooden fences enhance the curb appeal of any property, and most importantly, they're quite affordable.
However, wood is more prone to weather elements as compared to other materials. Without adequate maintenance and care, wood deteriorates and loses its charm, sooner than later. Just because wood is susceptible to damage doesn't mean there is nothing you can do to maintain it. Below are some wooden fence maintenance tips that will enable you to have well-maintained wood fences for longer!
1.     Apply A Protective Layer
The application of a protective layer is one of the most useful wooden fence maintenance tips. You can protect your wooden fences from environmental damage by applying a protective layer over it. Painting your fence is one of the best ideas. It not just adds color and texture to your wooden fences but also serves as a protective coat. Initially, you'll have to paint your wooden fence several times in the first year of installation, followed by once every few years. If the idea of painting your fences doesn't intrigue you, you can opt for a sealant coat that will preserve the actual appearance of the wood while keeping it protected.
2.     Use Redwood or Cedarwood
Wood starts to appear weathered only after a few years. Using a wood variety like redwood or cedarwood that has a natural weathered look is a good idea. You'll not have to worry about your wooden fence turning unattractive over time. Moreover, these wood varieties are more resistant to rot. Applying an additional protective coat of a sealant will offer added benefit and have your wooden fences looking the best for a long time.
3.     Keep Water Away From Fence
Keeping water away from your wooden fence is a wooden fence maintenance tip that you'll thank us for later. The water you use to water your plants is treated with chlorine and other chemicals that speed up the deterioration rate of wood. Therefore, every time you water your plants, try not to splash water on your wooden fence.
4.     Get Rid of Fungus and Mildew
Fungus and mildew grow on wooden surfaces quite aggressively. The next in line of wooden fence maintenance tips is to get rid of fungus and mildew as soon as you see it. You can get fungus and mildew removing products from your local hardware store easily. If you don't think you can do it yourself, calling a professional is always an option.
Summary
Wooden fences are high-maintenance. You can't just let them be. You must get your wooden fences repaired regularly to keep them in good shape for longer. Hiring a reliable professional for the job is the best way to keep your wooden fences in top shape for years to come.