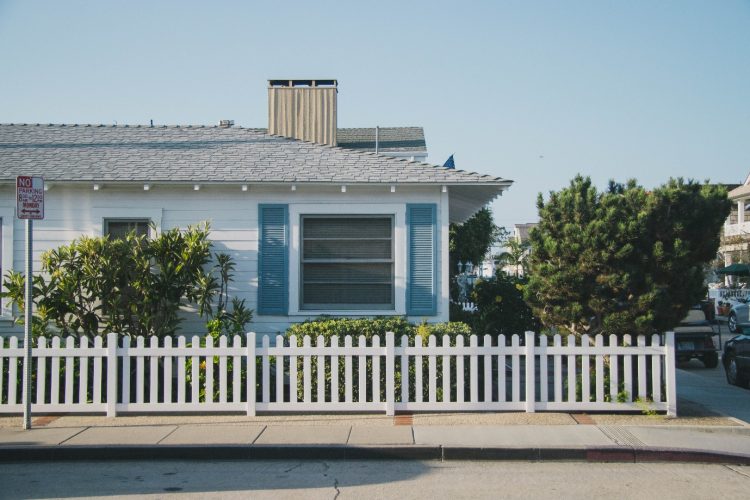 Welcome to the blog post that will shed light on an essential aspect of home security—investing in a quality fence. At Utah Fencing Company, we understand the significance of safeguarding your home and loved ones. In this article, we will explore the reasons why a quality fence is a wise investment to enhance your home's security. We'll discuss the benefits, factors to consider, and different types of quality fences available. Let's dive in!
The Importance of Home Security
Before we delve into the details, let's take a moment to reflect on the importance of home security. Your home is your sanctuary—a place where you should feel safe and protected. However, with increasing concerns about trespassing, theft, and property damage, it is crucial to take proactive measures to ensure the security of your property.
Investing in a reliable security system is undoubtedly a step in the right direction. However, complementing it with a quality fence provides an added layer of protection that can deter potential intruders and enhance your peace of mind.
Benefits of a Quality Fence
When it comes to home security, a quality fence offers numerous benefits. Let's explore some of the key advantages:
Enhanced Physical Barrier: A sturdy fence acts as a physical barrier, making it difficult for unauthorized individuals to access your property. It serves as a deterrent, discouraging potential intruders from attempting to breach your home's security.
Privacy: A well-constructed fence not only keeps unwanted guests out but also provides privacy for you and your family. It creates a secure space where you can enjoy your outdoor activities without prying eyes.
Increased Property Value: Beyond security and privacy, a quality fence adds aesthetic appeal to your property, increasing its overall value. Potential homebuyers often consider a secure and well-fenced property as a desirable feature, making it a valuable investment.
Protection for Children and Pets: If you have children or pets, a fenced yard provides a safe environment for them to play freely. It prevents them from wandering off and protects them from potential dangers outside your property.
Noise Reduction: Depending on the type of fence you choose, it can also help reduce noise from the surroundings. This is especially beneficial if you live in a busy neighborhood or near a main road.
Factors to Consider When Investing in a Fence
Before selecting a fence for your property, it's important to consider a few key factors. By keeping these factors in mind, you can make an informed decision that best suits your needs. Here are the factors to consider:
Material: Fences come in various materials, including wood, vinyl, metal, and composite. Each material offers different levels of durability, maintenance requirements, and aesthetic appeal. Consider the pros and cons of each material and choose one that aligns with your preferences and budget.
Height and Design: The height and design of the fence play a vital role in its effectiveness as a security measure. Opt for a fence that is tall enough to deter intruders and has minimal footholds for climbing. Additionally, choose a design that complements the architectural style of your home.
Maintenance: Different fence materials require varying degrees of maintenance. Some may require periodic staining or painting, while others are more low-maintenance. Consider your willingness and ability to maintain the fence and choose accordingly.
Local Regulations: Before installing a fence, familiarize yourself with local regulations and obtain any necessary permits. Certain neighborhoods or homeowner associations may have specific guidelines regarding the type, height, and location of fences.
Types of Quality Fences for Enhanced Security
Now that we have covered the benefits and factors to consider, let's explore the different types of quality fences available for enhancing your home's security. Here are a few popular options:
1. Wrought Iron Fences
Wrought iron fences offer a timeless and elegant aesthetic while providing excellent security. Their sturdy construction and intricate designs make them a popular choice for homeowners looking to enhance both the security and visual appeal of their property.
2. Chain Link Fences
Chain link fences are known for their affordability, durability, and visibility. While they may not provide as much privacy as other types of fences, they serve as an effective deterrent and are suitable for homeowners seeking a balance between security and affordability.
3. Vinyl Fences
Vinyl fences are highly durable and require minimal maintenance. They are resistant to rot, decay, and pests, making them an excellent long-term investment. With various styles and colors available, vinyl fences offer both security and aesthetic versatility.
4. Wooden Fences
Wooden fences are a classic choice that blends well with most architectural styles. They offer a warm and natural appearance while providing adequate security. By choosing high-quality, sturdy wood and adding additional security features like locked gates, you can ensure an enhanced level of protection.
5. Electric Fences
For those seeking an advanced security solution, electric fences offer an effective deterrent. These fences use an electric current to discourage intruders from attempting to breach the perimeter. It is important to note that electric fences should be installed by professionals to ensure safety and compliance with local regulations.
Frequently Asked Questions (FAQ)
Q1: How much does it cost to install a quality fence for home security?
The cost of installing a quality fence varies depending on several factors, such as the material, height, design, and length of the fence. It is best to contact Utah Fencing Company at 801-905-8153 for a personalized quote based on your specific requirements.
Q2: Can a fence really deter burglars?
Yes, a quality fence can act as a deterrent for potential burglars. It creates a physical barrier and makes unauthorized access more challenging. Coupled with other security measures, such as surveillance systems and motion-activated lighting, a fence significantly enhances your home's security.
Q3: Are there any maintenance requirements for a quality fence?
The maintenance requirements vary depending on the type of fence you choose. Wood fences may require periodic staining or painting, while vinyl and metal fences are relatively low-maintenance. Regular inspections and cleaning can help prolong the lifespan of your fence. Utah Fencing Company can provide guidance on the specific maintenance needs for your chosen fence.
Q4: How long does it take to install a quality fence?
The installation timeline depends on several factors, including the size of the project and the complexity of the fence design. Utah Fencing Company strives to complete installations efficiently without compromising quality. Contact us at 801-905-8153 for a more accurate estimate based on your specific requirements.
Q5: Can I install a fence myself, or should I hire professionals?
While it may be tempting to install a fence yourself, hiring professionals ensures the job is done correctly and efficiently. Professional fence installers have the necessary expertise, tools, and experience to handle the installation process smoothly. Utah Fencing Company has a team of skilled professionals ready to assist you with your fence installation needs.
Conclusion
Investing in a quality fence is a wise decision that enhances your home's security and provides numerous benefits. From creating a physical barrier to increasing privacy and property value, a well-designed and properly installed fence offers peace of mind and protection for you and your loved ones.
Consider the factors mentioned in this article, such as the material, height, and maintenance requirements, when choosing a fence that best suits your needs. Utah Fencing Company is dedicated to helping homeowners like you find the perfect fencing solution for your property.
To request a quote or learn more about our services, contact us at 801-905-8153 or visit our website here. Secure your home with a quality fence and take the first step toward enhancing your home's security today.