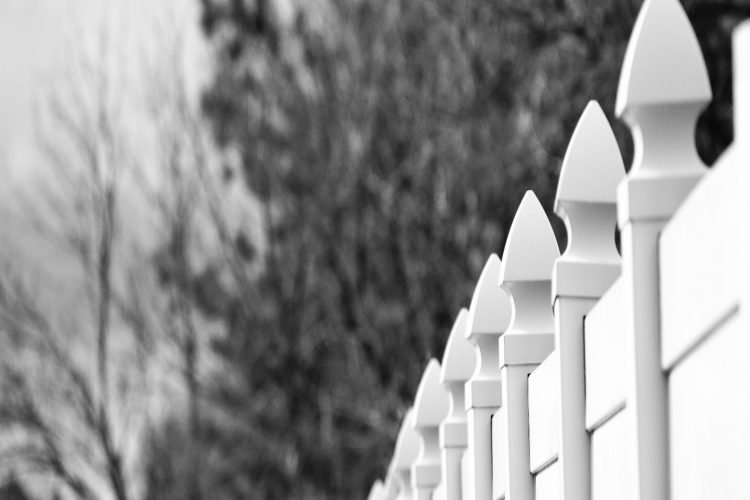 Just like every other thing in your home, the fence around your property needs maintenance. Although you don't need to have a strict regime to keep your fence in tip-top condition, you still need to have some sort of maintenance routine in place delay wear and tear.
Regardless of the reason behind it, installing a fence is an investment. It might not be a financially back-breaking investment, but it is a considerable one that you want to last a while. Your fence's longevity depends on the material used and the kind of upkeep practices you follow to keep it in good health.
The two variants that affect a fence's lifespan are interrelated because the material of your fence will determine the kind of maintenance protocol that you need to establish for it. If you use a durable fence such as metal, you can slack off a little on maintenance. But if you get a wood fence that can be easily damaged, you will have to be at the top of your fence upkeep game. Simply put, you need to have some sort of maintenance plan for your fence to make it last longer.
But as mentioned earlier, different fence materials warrant varying degrees of maintenance level. In this article, we will look at some tips to keep different fences in a pristine condition for as long as possible. Let's start with wood fences.
Tips for Wood Fence Maintenance
Wood is an organic material that is prone to get damaged due to external factors such as water and dust. The best way to ensure your wood fence stands its ground without faltering is to pressure wash it every year. Rent a pressure washer and spray water all over your fence thoroughly. Make sure you don't miss any spot that has grime on it.
Once you have washed the fence, dry it with a cloth and let it dry for at least two days before repainting it.
Touching up the paint of your wooden fence can instantly brighten up its look and increase its lifespan. But before you paint, look for any damaged spots that might show signs of termites or any other wood-borne insects and replace them. Lastly, apply a waterproof sealant to keep mold and mildew away.
Tips for Vinyl Fence Maintenance
Vinyl fence is also a popular option that homeowners choose for its look and low cost. It is relatively easier to maintain than a wood fence.
All you need to do is check if any post has come loose and fix it if that's the case.
Bonus tip: don't paint over a vinyl fence no matter how beautiful a shade may be. The chemicals in paint reduce the lifespan of a vinyl fence.
Tips for Metal Fence Maintenance
Metal fences are the most durable of all the fences used in homes. They do not require much attention, just some periodic sanding to keep the posts smooth and once in a while painting to tackle any rust spots.
Lastly, make sure you regularly oil the locks and hinges on your fence, regardless of the material, to keep them rest-free.