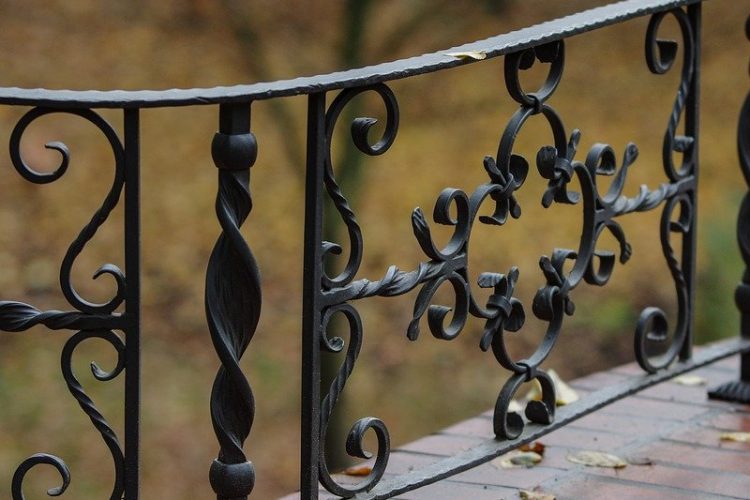 Ornamental iron fence is a popular fencing choice for many homeowners, and there are good reasons for it. Ornamental iron fencing is durable, rust-resistant, customizable, and can add value to your property. However, like every other fencing material, iron fencing also comes with its own set of negative attributes.
If you are a homeowner considering ornamental iron fencing to your property, here is a post with a list of their pros and cons, as well as the best fencing company in Utah. So let's get started.
Pros of Ornamental Iron Fences
They Are Durable 
Perhaps the biggest advantage of ornamental iron fences is durability. Made from a strong metal, the ornamental iron fence can withstand daily wear and tear due to the weather and can also endure unexpected damage from a car crash. Given its robust nature, iron fencing is one of the most popular choices among homeowners.
They Add Aesthetic Appeal to Your Yard
Ornamental iron fences offer a classic and timeless appeal to your outdoor space. Regardless of the style and color of your home, an ornamental iron fence always compliments your home. Although there is a classic appeal to iron fences, you can add more variety to the looks to give them a more modern, traditional, and rustic look.
They Offer Customizable Options
Another benefit of ornamental iron fencing is that they come in a variety of designs and shapes. You can always select a design that aligns well with your home's style and add an overall elegant look to your home.
Add Value to Your Home
An ornamental iron fence adds elegance and appeal to your yard, and that reflects in the value of your home. In fact, the unique appeal of ornamental iron fences and gates can boost the value of your property. If you plan to sell your home shortly, an ornamental iron fence can be a great investment that will offer you better returns in years to come.
It Is Environmentally Friendly
The last benefit on the list is the impact of ornamental fencing on the environment. It is an environmentally friendly option that reduces your carbon footprint by saving natural resources such as wood and lasting a lifetime.
Cons of Ornamental Iron Fences
However, nothing is perfect, and your ornamental iron fence is not an exception. One of the major drawbacks of ornamental iron fences is that they do not offer as much privacy as other fencing options. So your neighbors and other people passing by can easily take a look into your yard and home.
If you are considering ornamental iron fencing for your yard, with this post, you will figure out if this is the right choice for you. If you still have some questions, get in touch with us today or request a free estimate now.