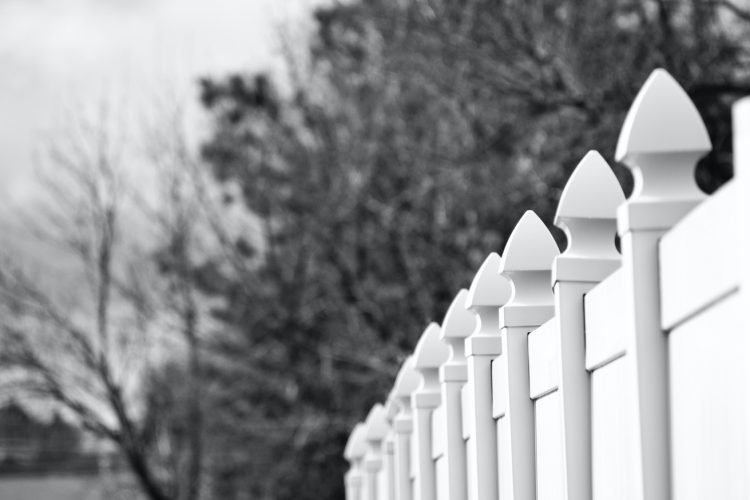 Winter can be a harsh season for fences. So, if you live in a cold region, you really need to maintain your fence in the winter season to ensure that it stays in perfect condition. Melting ice and snow can cause more damage to your fence than you think. So, what can you do about it? Here are a few things that can help you maintain your fence in the winter season:
Cut Overhanging Limbs
If there are any tree limbs that hang over the fence, you need to make sure that you cut them before the snow starts piling up on them. If this happens, it could eventually lead to a buildup of snow on your fence, which is the last thing you would want. The limbs can also become heavy, with the weight of the snow on them, which could lead them to break and cause damage to your fence.
Do Not Let Leaves Pile Up
If there are some leftover leaves from the fall, then you might feel the need to get rid of them. Never let the leaves remain because they can damage the fence in the long run. Leaves retain moisture around the fence which can cause the fence to rust over time. Not only that, but the leaves can also be a home for other creepy crawlies. So make sure to have the leaves removed from a professional fencing company.
Avoid Snow Pile Up
If any snow starts to pile up around your fence, then make use of a shovel to remove it. If you let the snow remain, it will eventually melt, which is not good for your fence. This problem gets even worse if your fence is wooden.
Don't Attach Things
Many people tend to attach things like equipment and pool toys to their fence. This is the biggest mistake you can make. These allow for snow to pile upon them. If snow piles up on these, it can lead to bigger problems for your fence. If there are some items that you need to store somewhere, then it is best that you move them to the garage till the weather becomes better.
Fence Repairing
If you see any signs of damage on your fence, it is best to get that damage repaired as soon as possible. The winter can be a harsh season for fences, so a damaged fence won't fare well. You can get in touch with a professional fencing company for this.
Cleaning
When the winter season is over, clean your fence properly. Snow can make your fence look very dull. You can get it cleaned and repainted to ensure that it stays in the best condition.
If you need help with maintaining your fence in winter, then it is best that you hire the services of a professional to help you with it. A professional fencing company can help you maintain your fence in the best of ways. Reach out to us today if you need professional fence servicing and repair in Utah!