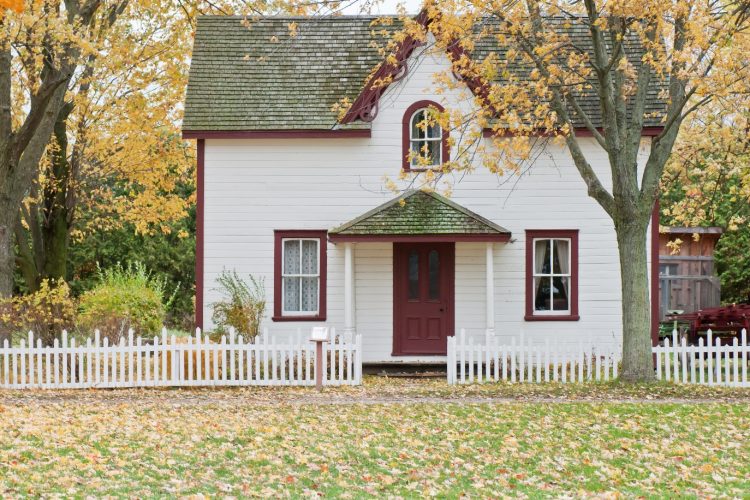 Many homeowners have difficulty determining which fencing option would provide them with the finest results because there are so many distinct styles and materials from which to select.
This can be affected by several factors, including the amount of the buyer's budget, the buyer's desired level of yard maintenance, and the size of the buyer's yard. Here are some of the advantages and drawbacks of the situation to help you make a decision that isn't as difficult for you.
Vinyl Fences
Pros of Vinyl Fences
There is a wide variety of fencing materials available. Some offer a high level of protection and discretion. Others have an appearance that is more regal and has good aesthetic appeal. A vinyl fence provides both benefits and many others.
Resilient Fences
Vinyl fences are resilient to both scratches and warping. They are simple to maintain, do not require painting or staining, and are not difficult to clean.
Vinyl is a non-porous substance. Therefore, dirt and grime won't be able to lodge themselves in it. Scrubbing is not necessary or even necessary when cleaning a vinyl fence. A garden hose should be able to remove most of the dirt.
Variety of Dimensions
There is a wide variety of styles and dimensions available for vinyl fencing. You can get vinyl that has the appearance of wood. You may construct a towering fence with it to provide more seclusion. Vinyl can even be purchased in the form of a fence designed to seem like iron.
The look can also be altered to your liking. Adding a personal touch and some flair is easy with elements such as lattice and post caps. Additionally, there is a diverse palette of hues available for vinyl.
Cons of Vinyl Fences
Vinyl fences can be a bit pricey, and the cheaper varieties are sometimes made of thinner material that is less dependable. It is difficult to obtain materials that are not pricey.
Vinyl is a very lightweight material. Because of this, it is susceptible to damage from various severe weather conditions. Its surface is vulnerable to being pitted and dented by hailstones. Damage can also be caused by the strong winds accompanying severe thunderstorms, tornadoes, and hurricanes.
Repairing a vinyl fence can be very costly. Broken components may need the replacement of the entire panel or even worse.
Aluminum Fences
Pros of Aluminum Fence
Cheaper Material
Materials for fencing made of aluminum are less expensive than those made of iron or vinyl. The initial expenditures are higher than those associated with wood, much like vinyl.
Long Lasting
Aluminum fences last a long time. It is not susceptible to rusting like other metals are, unlike other metals. Aluminum fences do not suffer from the same issues as iron or wooden fences, such as corrosion, chipping, or cracking. In addition, it has a high level of durability and can survive severe weather.
Cons of Aluminium Fence
Aluminum may be durable, but it has the benefit of being very light. These fences are not very effective when it comes to providing security. That in no way indicates that they are terrible. Any fencing offers an additional layer of defense. You won't get the same sense of security from an aluminum fence as you will from other materials.
The installation of an aluminum fence requires extreme caution. A vinyl fence can be installed by the homeowner themself if they are motivated. The panels easily attach, and the posts do not require any anchoring. Anchors for aluminum fencing are often made of concrete. It takes around three to four days for this concrete to set.
Wood Fences
Benefits of Wood Fences
Aesthetically Pleasing
It is simple to make uniquely patterned fences using wood because it is feasible to paint or stain them in an extensive palette of colors. To maintain the fence's attractive appearance, however, it will be necessary to reapply any color used to keep it fresh.
Natural Products
People frequently give wooden fences the benefit of the doubt regarding their organic and natural status. However, it is essential to be aware of the source of the wood used and the method by which it is obtained.
Cons of Wood Fences
Even while wooden fences may appear impervious to destruction, even a severe storm or particularly harsh winter or summer can cause significant harm to these fences.
When this occurs, you will be forced to make expensive repairs and endure the inconvenience of having a broken fence for some time. They are famously difficult to clean and cleaning them frequently results in greater deterioration of the wood.
Our Final Thoughts
With so many alternatives, deciding which type of material to use for a fence can be challenging. With all the benefits and drawbacks outlined in this article, we have high hopes that the selection procedure will be somewhat simplified.