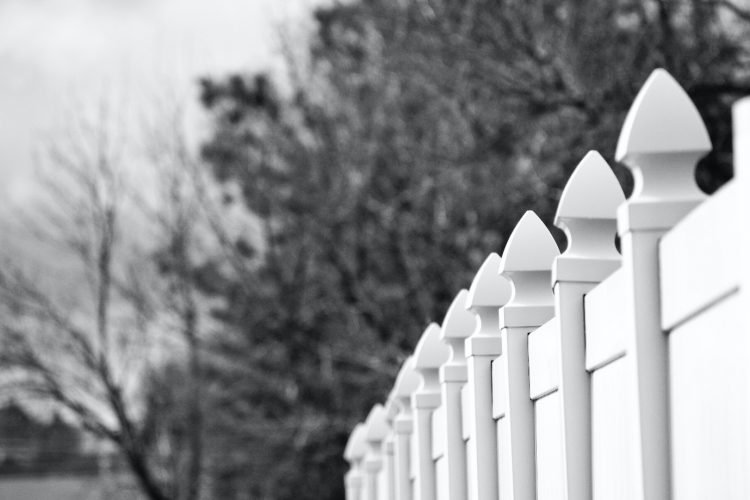 Welcome to our comprehensive guide on selecting the perfect fence for your space. At Utah Fencing Company, we understand that choosing a fence goes beyond functionality; it's about enhancing the aesthetics, security, and value of your property. In this guide, we'll walk you through the key factors to consider and explore the various fencing options available.
Factors to Consider When Choosing a Fence
Aesthetics and Style
Your fence is a reflection of your property's style and your personal taste. Do you envision a classic wooden picket fence or a modern, sleek metal design? Consider how the fence will complement your home's architecture and landscaping.
Security and Privacy
A fence serves as a barrier to enhance security and privacy. Depending on your needs, you might opt for a tall, solid fence to keep prying eyes away or a decorative yet secure design to create a welcoming atmosphere.
Durability and Maintenance
Different fencing materials have varying levels of durability and maintenance requirements. While wood exudes warmth, it might require more maintenance than vinyl or metal options. Assess how much time you're willing to invest in upkeep.
Budget and Investment
Setting a budget is crucial, but remember that a fence is an investment that adds value to your property. Balancing your budget with your desired features will help you make an informed decision.
Exploring Fencing Options: From Classic to Contemporary
Wooden Fences
Wooden fences offer timeless charm and a variety of styles, from picket to privacy. They can be stained or painted to match your home's color scheme, adding a touch of warmth to your property.
Vinyl Fences
Vinyl fences are known for their low maintenance and durability. They resist fading, cracking, and peeling, making them an excellent choice for homeowners who want a hassle-free option.
Metal Fences
Metal fences come in various designs, including ornate wrought iron and sleek aluminum. They offer a perfect blend of security and aesthetics, allowing you to showcase your style while safeguarding your space.
Making the Right Choice: Consulting with Utah Fencing Company
Choosing the right fence can be overwhelming, but you don't have to do it alone. Utah Fencing Company is here to guide you through the process. Our experts take the time to understand your needs, preferences, and budget, ensuring you make a confident decision.
Frequently Asked Questions
How Do I Determine the Ideal Fence Height?
The ideal fence height depends on your purpose. For privacy, go for a fence that's at least 6 feet tall. If it's more about aesthetics, a shorter fence might suffice.
What Fence Style Complements a Modern Home?
A modern home pairs well with clean lines and minimalistic designs. Consider a sleek metal or vinyl fence to enhance the contemporary look.
Are Certain Fencing Materials More Secure?
Metal and vinyl fences are often considered more secure due to their durability and strength. However, the level of security also depends on the design and height of the fence.
What's the Longevity of Different Fence Types?
Wooden fences can last around 20 years with proper maintenance, while vinyl and metal fences can last even longer—up to 30 years or more.
How Can I Enhance My Fence's Lifespan?
Regular maintenance is key. Clean your fence periodically and address any repairs promptly. Applying protective coatings can also extend your fence's lifespan.
Contact Us
Ready to find the perfect fence for your space? Reach out to Utah Fencing Company at 801-905-8153 or visit our website at utahfencing.co. Let's secure and beautify your property together!