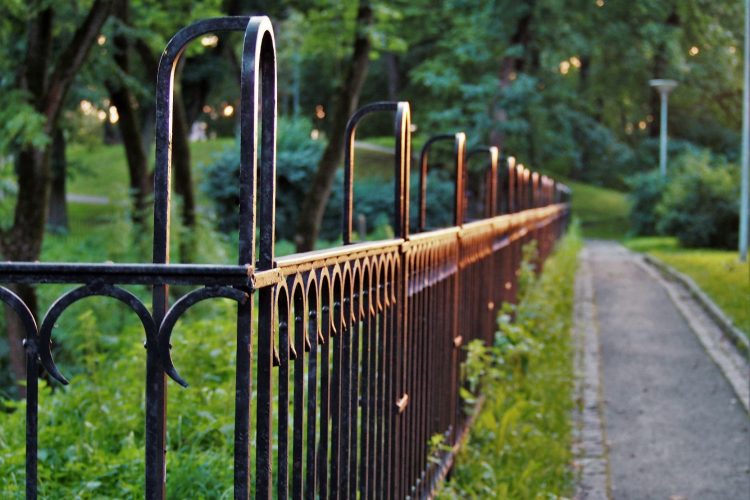 Is it time for you to install a fence in your yard, but you're not sure which style to go with? If you determine that a wall is necessary for your yard, you'll quickly find many options for the type of fence you like.
Appearances also play a vital role in determining the best type of fence for your home. You should consult a professional fence contractor to guide you through the process.
Whether you choose wood, vinyl, metal, composite wood, or chain-link for your new fence, you'll gain several benefits from the material concerning your demographic location.
5 Best Types of Fences
There are many types of fences available in the market. However, these five are the most popular and most compliant. Check out the specifications and advantages of these fencing materials.
Wood
Compared to most fencing materials, wood fences provide better protection and greater privacy. Pressure-treated wood is one of the most affordable and long-lasting alternatives available for those on a tight budget.
That said, wood fences aren't usually the essential choice for people who live in humid climates or areas where pests like termites are a problem since they are attracted to wood.
Vinyl
When it comes to fencing, vinyl fencing is unquestionably the best. This fence is costly, but you should consider it if you have the budget. It outperforms wood in terms of strength and versatility, and it's pretty simple to clean and requires no upkeep!
It can also endure anywhere between 20 and 30 years, depending on the circumstances. With vinyl, you won't have to worry about your furniture decaying, warping, or blistering.
Vinyl is available in a variety of colors and styles. It is typically sold in lightweight segments that may be joined together with little effort on your part.
Metal
To a large extent, customers have been drawn to this low-cost choice. The aluminum, wrought iron, and chain-link fences are among the most popular metal fences. Although metal has a distinct design appeal, it may or may not be suitable for use in your home.
It is also possible to use other metals for this purpose, such as aluminum, iron, etc. Easy to erect and available in several designs, this structure is viral.
Composite-Wood
Composite wood has the appearance of wood but with the added durability of plastic. They are less prone to warping and rotting than wood and are more resistant to insects.
Chain Links
Durable, affordable, and low-maintenance PVC chain link fences are popular choices for homeowners. Their ease of installation makes them an excellent choice for any homeowner searching for a low-maintenance fencing option for their yard.
Final Thoughts
Now that you are aware of several options, the moment has come to pick the type of fencing perfect for your property.
Fences made of wood or vinyl may be an excellent choice if you want to maintain your privacy. Think about using wrought metal or wood for your home's protection.
If keeping your children safe is your primary concern, chain link, wood, and vinyl are the best options. Contacting a professional fence contractor will help you move forward in the right direction.
Please share your comments below on how informative this blog was and if it helped guide you through the process.