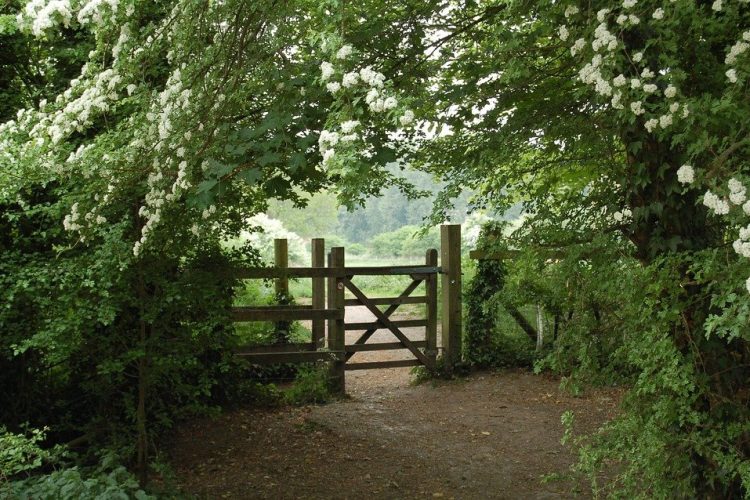 Many homeowners go for a wooden fence and wooden gates to enhance the overall aesthetic appeal of their outdoor spaces. And it not only looks great, but it is also critical to provide easy access to your front and back yards.
But do you know how to take care of your wooden gates?
Don't worry.
We are here to guide you. While taking care of your wooden gates depends on the type of wood, here we share three ways to help you maintain your wooden gate regardless of the type of wood.
#1. Clean the Gate
Before you go for oiling/staining your wooden gates, perhaps the most important thing you need to do to take care of your wooden gate is to clean it. While it always helps protect wooden gates from water, you can still wash them with a power washer and scrub off any molds and mildew you find on the gate.
#2. Staining Your Gate
The next thing you need to do to take care of your wooden gate is staining. Make sure your wooden gate is completely clean and dry before you start the process. Staining can be done DIY, but you can also get professional help for this task.
If you plan to stain or oil your wooden gate DIY, here are a few tips to help you smoothly get done with the job.
Make sure you know the color of the gate you want. If you want to change the color of your gate completely, you will have to scrape off the gate's color entirely. However, you can also find stains and oils that allow you to maintain the gate's natural look.
When using spirit-based oils and stains, use a good quality that allows you to complete the task smoothly.
Don't forget to stain both sides together and never let one side completely dry before treating the other one.
Always treat the bottom of your gate as well.
#3. Know that You are Dealing with Wood
It may be last on the list, but it is one of the most critical factors that you should keep in mind. As you take care of your wooden gate, always remember that you are dealing with wood which is a natural product. It will get affected by weather, and you will notice your wooden gate shrinking or expanding in response to weather conditions. So it's best to call in a professional to take care of your wooden gate.
Whether you are renovating your home or are giving a complete makeover to your house, you must choose the right fencing and gates for your backyard. And a wooden fence and gate are some of the timeless choices that you can pick for your yard. Call us now to know more about fencing.