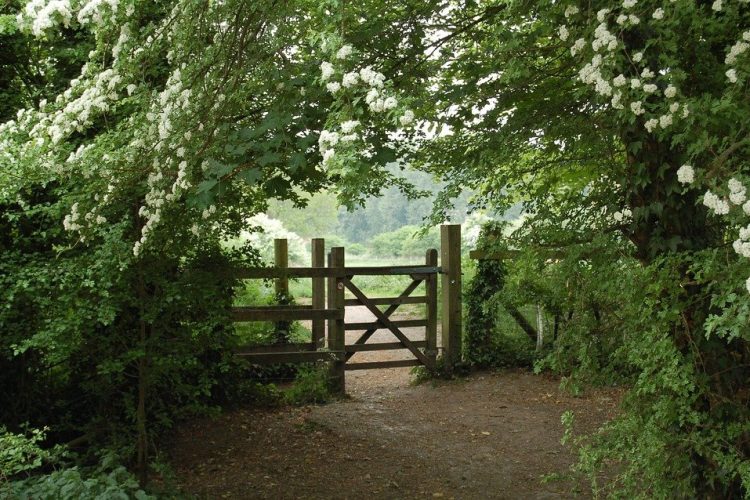 Wooden gates add an elegant touch to any property while providing security and privacy. At Utah Fencing Company, we understand the importance of taking care of these beautiful installations. In this blog post, we will share 3 ways to take care of your wooden gates to ensure they stay attractive and functional for years to come.
Three Ways to Take Care of Your Wooden Gates
1. Regular Cleaning and Maintenance
The first step in taking care of your wooden gates is ensuring they are regularly cleaned and maintained. Dust, dirt, and other debris can accumulate over time, which can lead to the wood deteriorating or becoming discolored. Here are some easy steps to follow:
Use a soft-bristled brush or cloth to gently remove dust and debris from the surface.
Rinse the gate with a garden hose to remove any remaining dirt.
Inspect hinges, latches, and other hardware for signs of wear or damage. Replace or repair as needed.
For more information on our new fence installation services, visit our website.
2. Staining and Sealing
Staining and sealing your wooden gates is essential for their longevity. It protects the wood from the elements, preventing warping, cracking, and rotting. It also enhances the natural beauty of the wood, giving your gate a fresh and vibrant appearance. Follow these steps:
Choose a high-quality wood stain that matches the color of your gate or complements the surrounding area.
Apply the stain evenly using a brush, roller, or spray applicator.
Allow the stain to dry completely before applying a sealant to protect the wood from moisture and UV damage.
Learn more about our top-quality wood fencing options by visiting our website.
3. Addressing Damage and Repairs
Wooden gates are susceptible to damage from various factors such as weather, insects, or accidents. It's essential to address any damage promptly to prevent further deterioration. Here's what to do:
Inspect your gate regularly for signs of damage, such as cracks, splits, or wood rot.
Repair minor damage using wood filler, epoxy, or replacement parts.
For more severe damage, consult with a professional fencing company, like Utah Fencing Company, to assess the situation and recommend appropriate solutions.
For other fencing alternatives, you can check our vinyl fencing, aluminum fencing, and SimTek fence options.
FAQs
Q1: How often should I clean and maintain my wooden gate?
A1: Ideally, you should clean your wooden gate every 3-4 months, depending on the amount of dirt and debris it accumulates. Inspect the hardware and wood for damage regularly.
Q2: How often should I stain and seal my wooden gate?
A2: It's recommended to stain and seal your wooden gate every 2-3 years, depending on the climate and exposure to sunlight.
Q3: How can I prevent woodrot in my wooden gate?
A3: Preventing wood rot involves regular maintenance, proper staining and sealing, and ensuring good drainage around the gate. Additionally, choose rot-resistant wood species for your gate, such as cedar or redwood.
Q4: What should I do if my wooden gate starts to warp or sag?
A4: If your gate begins to warp or sag, it's essential to address the issue promptly. You can use a gate brace or adjust the hinges to provide additional support. For severe cases, consult a professional fencing company like Utah Fencing Company for assistance.
Q5: Can I paint my wooden gate instead of staining it?
A5: Yes, you can paint your wooden gate, but staining is typically recommended because it enhances the wood's natural beauty and provides better protection against the elements.
Conclusion
Taking care of your wooden gate is crucial for maintaining its beauty and functionality. By following our 3 ways to take care of your wooden gates – regular cleaning and maintenance, staining and sealing, and addressing damage and repairs – you can ensure your gate stays in top condition for years to come. For professional assistance with your fencing needs, Utah Fencing Company is here to help. Call us at 801-905-8153 or visit our request an estimate page to get started on your fencing project.