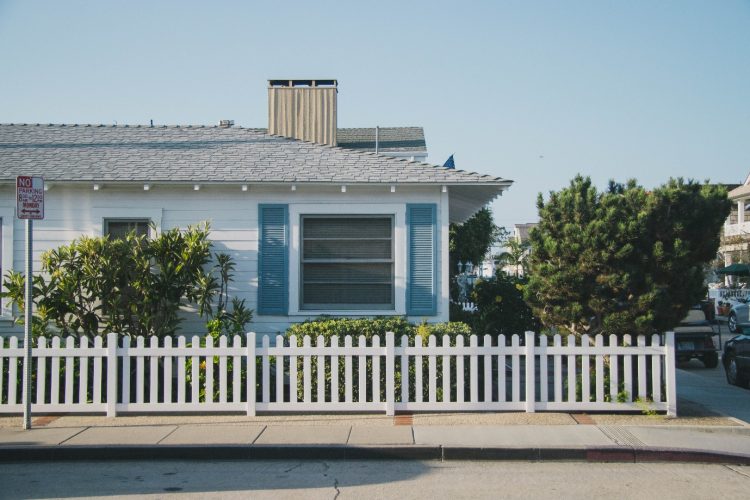 Your property's curb appeal can be enhanced, security can be provided, your privacy can be increased, and your home will be protected from the elements if you install a fence.
Fences have been built from various materials throughout history; however, which of today's options is the most suitable for your needs? That depends on your spending limits, the level of performance you demand, and the personal aesthetic you choose.
Wooden Fence
Wood fencing can be fashioned and painted or stained in various colors. Wood fences are more difficult to maintain than vinyl or composite fencing, but it is more cost-effective in the long run because it is more durable and lasts more extended time.
Your fence may be kept clean with soap and water, and you can prevent it from deteriorating by painting, staining, or covering it with a water repellant. If a panel becomes warped or broken, it can be easily fixed by swapping out the affected boards.
Those concerned with environmental impact will appreciate the versatility of wood's regenerative nature. Plus, a growing range of eco-friendly treatments can prevent decay and insect damage to wooden fences.
Aluminium Fence
Aluminum fences can be made to resemble either wrought iron or steel. However, aluminum fencing is much more affordable than other decorative metal fences since it is both lightweight and requires less specialized production.
Lighter in weight than steel fencing by a factor of three, aluminum fencing is far less burden to move about and set up. Additionally, labor expenses for lightweight materials tend to be significantly lower.
In situations where safety is paramount, aluminum is an excellent material. Some materials are more difficult for intruders to get past than others, but all high-quality fences add some security level. An opportunistic robber with the proper equipment may easily cut through chain link fencing.
Fencing made of aluminum, especially with spear pickets, is more secure since it is more difficult to climb and impossible to cut through.
Vinyl Fence
In contrast to metal fences like iron or aluminum, Vinyl fences can be utterly opaque to outsiders. Companies specializing in vinyl fencing typically use interlocking, one-piece panels to create secure boundaries for your lawn and garden. Cracks and rot in wooden fences cause enormous spaces between the boards. The 6-8 foot panels that vinyl fencing businesses may install for you ensure privacy from neighbors and passers-by.
Very little upkeep has been involved in keeping vinyl in pristine condition for decades. You may quickly remove the accumulated moss, grime, or dust by using a garden hose and some soap. Using a vinyl fence company won't have to fret about your posts rotting or being damaged by termites. It's possible that a coat of primer won't be necessary to prevent corrosion.
Vinyl panels can be installed without the need for harmful chemicals or paint, and they are also resistant to moisture and insects. Furthermore, vinyl may be recycled. If you decide to replace your fencing, you might not have to throw away the remnants.
Conclusion
While fences certainly enhance a home's curb appeal, choosing a suitable material is essential. We hope this information has been helpful in your quest to determine which fencing material is best for your needs.