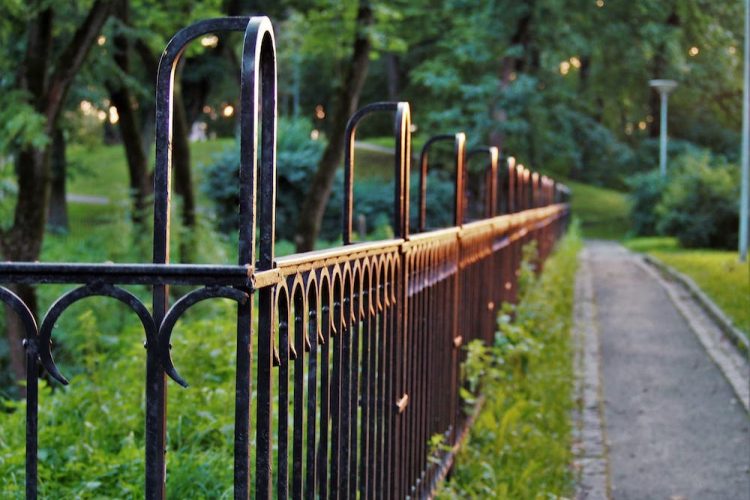 When it comes to fencing, durability is key. A sturdy fence not only provides security but also enhances the aesthetics of your property. At Utah Fencing Company, we understand the importance of selecting the right materials to withstand the elements and the test of time. Join us as we delve into the world of fencing materials and discover what it takes to weather the elements with grace.
The Power of Material Selection
Choosing the right fencing material is akin to selecting the foundation for a house. It forms the backbone of your fence's durability and performance. Different materials offer varying levels of strength, resistance, and maintenance requirements. Let's explore some of the top contenders for crafting fences that stand tall against Mother Nature's challenges.
Wood: The Classic Choice
Wood has long been a favorite for fencing due to its timeless appeal and natural charm. However, it's important to choose the right type of wood. Cedar and redwood are popular options known for their resistance to decay and insects. Properly treated wood can endure the elements, but it does require regular staining and sealing to maintain its integrity over the years.
Vinyl: The Modern Marvel
For those seeking a low-maintenance option without compromising on aesthetics, vinyl fencing emerges as a modern marvel. Resistant to rot, moisture, and fading, vinyl fences retain their pristine appearance with minimal effort. The variety of styles and colors available ensures you can find a design that harmonizes with your property's look while withstanding harsh weather conditions.
Metal: Strength and Security Combined
When it comes to sheer strength and security, metal fencing takes the lead. Whether it's wrought iron, aluminum, or steel, metal fences are built to withstand even the harshest elements. They are resistant to rot, pests, and fire, making them an excellent choice for properties that require an extra layer of protection. Regular maintenance, such as repainting to prevent rust, ensures their longevity.
Factors to Consider When Choosing Fencing Material
Climate: Consider the climate of your area. If you're in an area with heavy rainfall, choose materials that are water-resistant. In areas with intense sunlight, UV-resistant materials are essential to prevent fading.
Maintenance: Evaluate how much time and effort you're willing to invest in maintenance. Some materials, like vinyl, require minimal upkeep, while others, like wood, demand regular staining and sealing.
Aesthetics: Your fence should complement your property's aesthetics. Choose a material and design that enhances the overall look of your premises.
Budget: Different materials come with different price points. Balance your desired durability and aesthetics with your budget constraints.
Conclusion
When it comes to creating a fence that can withstand the elements, choosing the right materials is paramount. Utah Fencing Company is here to guide you through the process of selecting the perfect fencing material that aligns with your property's needs and your personal preferences. From the classic elegance of wood to the modern resilience of vinyl and the robust security of metal, we have the expertise to help you weatherproof your property.
Ready to fortify your property against the elements? Reach out to us at 801-905-8153 or visit our website at utahfencing.co to explore our range of durable fencing solutions. Your durable and weather-resistant fence is just a call away!