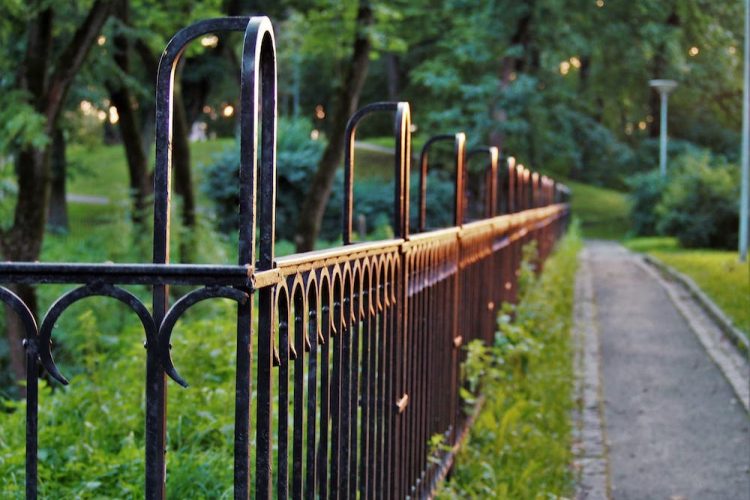 Welcome to our comprehensive guide on fence maintenance—a critical aspect of ensuring the longevity and beauty of your investment. At Utah Fencing Company, we believe that a well-maintained fence not only enhances the aesthetics of your property but also safeguards its value. In this article, we'll provide you with essential tips and insights to keep your fence strong, sturdy, and attractive for years to come.
Regular Inspections: A Key to Longevity
Regular inspections are the foundation of effective fence maintenance. We recommend inspecting your fence at least twice a year, ideally in the spring and fall. Look for signs of wear, damage, or any loose components that might compromise the fence's stability. Early detection can save you time and money on repairs.
Cleaning Tips for Different Fence Materials
Wood Fences
Wood fences exude warmth and charm, but they require regular cleaning to maintain their beauty. Use a mixture of mild detergent and water to gently scrub away dirt and grime. Avoid harsh chemicals that can damage the wood's finish.
Vinyl Fences
Vinyl fences are low maintenance but benefit from occasional cleaning. A mixture of water and white vinegar can effectively remove dirt and mold. Avoid using abrasive materials that can scratch the vinyl surface.
Metal Fences
Metal fences, like aluminum or steel, are durable but can develop rust over time. Use a wire brush to remove rust, and then apply a rust-resistant primer and paint to protect the metal. Regular painting or touch-ups can prevent rust from spreading.
Addressing Repairs Promptly
If you notice any damage or issues during your inspections, address them promptly. Loose boards, broken slats, or unstable posts can weaken the entire fence if left untreated. Small repairs now can prevent more significant problems down the road.
Preserving the Aesthetics: Stains and Sealants
Preserving your fence's aesthetics is as important as maintaining its structural integrity. Stains and sealants offer protection against the elements and enhance the natural beauty of wood fences. Choose products that are specifically designed for outdoor use and follow the manufacturer's recommendations.
Frequently Asked Questions
How Often Should I Inspect My Fence?
We recommend inspecting your fence at least twice a year—once in the spring and once in the fall. Regular inspections help identify issues early and ensure your fence remains in good condition.
Can I Pressure Wash My Fence?
While pressure washing can be effective, it's important to use a low-pressure setting to avoid damaging the fence's surface. If you're unsure, it's safer to consult professionals.
What's the Best Season for Fence Maintenance?
Spring and fall are ideal for fence maintenance. Spring preparation readies your fence for summer, while fall maintenance helps protect it from winter weather.
Should I DIY Fence Repairs?
Small, straightforward repairs can often be tackled as DIY projects. However, for larger or more complex repairs, it's advisable to seek the expertise of professionals to ensure the best results.
Are All Stains Environmentally Friendly?
Not all stains are created equal. Look for stains labeled as environmentally friendly or low VOC (volatile organic compounds) to minimize the impact on the environment and your health.
Contact Us
Ready to ensure the longevity and beauty of your fence? Reach out to Utah Fencing Company at 801-905-8153 or visit our website at utahfencing.co. Let's work together to keep your investment strong and beautiful!