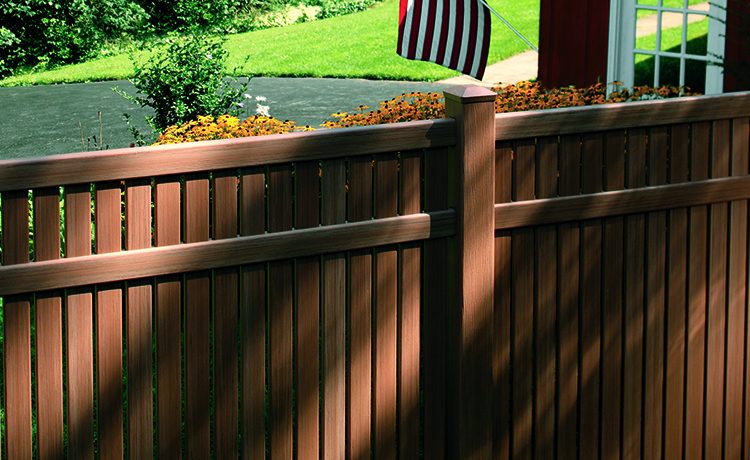 Introduction
Welcome to our blog post on choosing the perfect Utah fence materials! At Utah Fencing Company, we understand that finding the right materials for your fence can be a daunting task. With so many options available, it's important to make an informed decision that suits your needs and budget. In this guide, we'll walk you through the different types of fence materials available in Utah, discuss their pros and cons, and help you choose the best option for your property.
Choosing the Right Utah Fence Materials
When it comes to choosing the right fence materials for your Utah property, there are several factors to consider. Let's take a closer look at each one:
Factors to Consider
Purpose: Determine the primary purpose of your fence. Are you looking to enhance privacy, improve security, or simply add aesthetic appeal to your property? Understanding your needs will help you select the right materials.
Budget: Set a budget for your fence project. Different materials come with varying costs, so it's important to choose an option that fits within your financial constraints.
Maintenance: Consider the amount of maintenance you're willing to invest in your fence. Some materials require regular upkeep, while others are more low-maintenance.
Durability: Assess the climate and environmental conditions in Utah. Factors such as extreme temperatures, moisture, and UV exposure can affect the longevity of your fence.
Aesthetics: Take into account the architectural style of your home and the overall look you want to achieve. Some materials offer more design flexibility than others.
Different Types of Utah Fence Materials
Now that we've covered the key factors to consider, let's explore the different types of fence materials commonly used in Utah:
Wood Fences
Wood fences have long been a popular choice among Utah homeowners. They offer a timeless, natural look that can complement any style of home. Wood fences are available in various styles, such as picket, privacy, and split rail. They provide good privacy and can be stained or painted to match your preference. However, wood fences require regular maintenance to protect against rot, warping, and insect damage.
Vinyl Fences
Vinyl fences have gained popularity in Utah due to their durability and low maintenance requirements. They are resistant to rot, fading, and insect infestations. Vinyl fences come in a variety of styles and colors, offering versatility in design. While vinyl fences may have a higher upfront cost compared to wood, they often prove to be a cost-effective option in the long run, as they require minimal upkeep.
Chain Link Fences
Chain link fences are a practical and affordable option for many Utah homeowners. They are known for their durability and provide excellent security. Chain link fences are often used for enclosing backyards, pools, or commercial properties. While they offer little privacy, they are highly effective at keeping pets and children safely contained. Additionally, chain link fences require minimal maintenance and are available in different heights and gauges.
Iron Fences
If you're looking to add elegance and sophistication to your property, iron fences are an excellent choice. They offer a classic and timeless look, enhancing the curb appeal of any home. Iron fences are incredibly durable and can withstand harsh weather conditions. While they require some maintenance to prevent rust, a well-maintained iron fence can last for decades. They provide security while still allowing visibility and are often used for decorative purposes.
Maintenance and Durability
To ensure the longevity of your Utah fence, proper maintenance is essential. Let's discuss the maintenance requirements for each type of fence material:
Wood Fence Maintenance
Wood fences should be inspected annually for signs of damage or decay. Regularly clean your wood fence and apply a protective sealant to prevent moisture absorption. Stain or paint the fence every few years to maintain its appearance and protect it from UV damage.
Vinyl Fence Maintenance
Vinyl fences require minimal maintenance. Periodically rinse off dirt and debris with a hose, and for tougher stains, use mild soap and water. Avoid using abrasive cleaners or solvents. Inspect the fence for any loose or damaged components, and make repairs as needed.
Chain Link Fence Maintenance
Chain link fences are relatively low-maintenance. Inspect the fence periodically for any loose or damaged parts, such as posts, rails, or mesh. Repair or replace any sections that are bent or broken. Cleaning the fence with a mild detergent and water can help keep it looking its best.
Iron Fence Maintenance
Iron fences require regular maintenance to prevent rust. Inspect the fence for any signs of rust or damage, and sand away any rust spots. Apply a rust-inhibiting primer and paint to protect the iron from further corrosion. Periodically tighten any loose bolts or screws.
Cost Comparison
Understanding the cost implications of different fence materials is crucial when making your decision. Let's compare the costs associated with each material:
Wood Fence Cost
Wood fences can vary in cost depending on the type of wood and style you choose. On average, the cost of a wood fence in Utah ranges from $20 to $35 per linear foot, including installation.
Vinyl Fence Cost
Vinyl fences have a higher upfront cost compared to wood fences. The average cost of a vinyl fence in Utah ranges from $25 to $40 per linear foot, including installation. However, the minimal maintenance requirements can result in long-term cost savings.
Chain Link Fence Cost
Chain link fences are the most affordable option. The average cost of a chain link fence in Utah ranges from $10 to $20 per linear foot, including installation. Additional costs may apply for gates or additional security features.
Iron Fence Cost
Iron fences are typically the most expensive option. The average cost of an iron fence in Utah ranges from $30 to $50 per linear foot, including installation. However, the durability and timeless elegance they offer can make them a worthwhile investment.
FAQ
Here are some frequently asked questions about Utah fence materials:
What are the most popular Utah fence materials?

The most popular fence materials in Utah include wood, vinyl, chain link, and iron. Each material has its own advantages and suitability for different purposes.

How long do Utah fences typically last?

The lifespan of a fence depends on various factors such as material, maintenance, and environmental conditions. On average, well-maintained wood fences last around 20 years, vinyl fences last 30 years or more, chain link fences can last 15 to 20 years, and iron fences can last 50 years or more.

Are Utah vinyl fences more expensive than wood fences?

Yes, vinyl fences generally have a higher upfront cost compared to wood fences. However, they offer long-term cost savings due to their minimal maintenance requirements.

Can I install a Utah iron fence myself?

Installing an iron fence requires specialized skills and tools. It's best to hire professionals like Utah Fencing Company to ensure a proper and secure installation.

Do Utah chain link fences provide enough privacy?

Chain link fences offer little privacy due to their open mesh design. However, you can enhance privacy by adding privacy slats or installing shrubs or vines alongside the fence.
Conclusion
Choosing the perfect Utah fence materials is a significant decision that can greatly impact the functionality and aesthetics of your property. Consider factors such as purpose, budget, maintenance, durability, and aesthetics when selecting the right materials. Wood, vinyl, chain link, and iron are all popular choices in Utah, each with its own benefits and considerations. For professional installation and expert advice, contact Utah Fencing Company at 801-905-8153 or visit our website to request a quote. Enhance the beauty and security of your property with the perfect fence today!